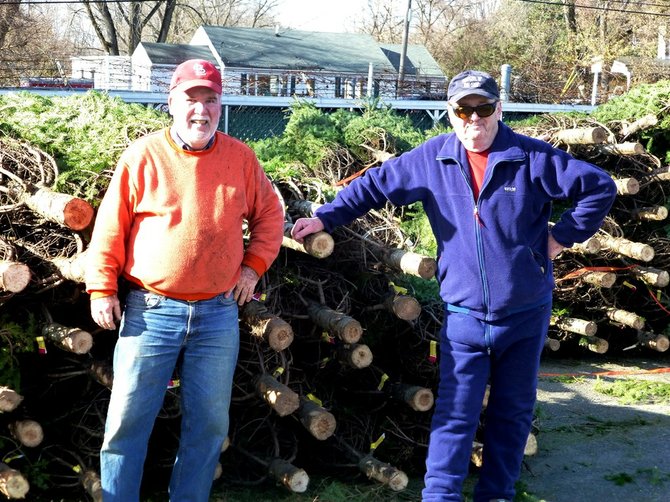 BETHLEHEM — As they prepare to open their annual Christmas tree sale, the Bethlehem Lions Club will be beefing up security following last year's theft of several dozen trees.
More than $1,000 worth of trees were stolen last year overnight, just one day after the shipment was received. Now, the nearly 350 trees and wreaths will be kept locked up behind the fence of a local business. Once the sale begins, the trees will have 24-hour security surveillance.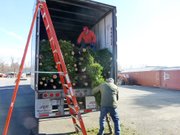 "I don't believe the thief was caught," said club member Dan Ryan, a co-organizer of the sale. "We never heard a word about it."
As news of the theft got out, residents from throughout the Capital District stepped forward to help the organization recoup its money. The rest of the trees were sold and about $900 in donations were received to make up for the lost trees.
Another local business owner offered his services to update the tree lot's security.
Dan Brown from Saratoga Surveillance inspected the lot and installed several surveillance cameras and a computer system to view the footage at no charge. There is enough memory in the system to last the four weeks of the sale. Brown will once be working with the Lions Club to make sure additional thefts do not happen.
"People stepped up," said Ryan. "I actually think we got some additional customers because of the publicity."
The sale is now in its 27th year and is a major fundraiser for the Lions. The money is used for various programs sponsored by the club, like purchasing hearing aids for senior citizens or glasses for needy children, funding the File of Life project in conjunction with Bethlehem Senior Services or sponsoring scholarships for graduating seniors.
Ryan said he thinks members of the community look forward to the sale as an annual tradition, and it has become expected of the club. The money also goes back to the community, which encourages local residents to buy their tree from the Lions.
(Continued on Next Page)
Prev Next
Vote on this Story by clicking on the Icon