GUILDERLAND — Guilderland Supervisor Ken Runion is selling his 3,200-square-foot home, but he has expressed his intent to stay local and chided his Republican opponent for seizing on the sale as a political topic.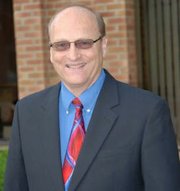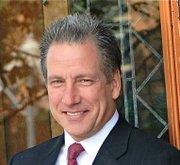 Runion said he and his wife are looking to downsize and move into another home within the town. Both of his children have moved out and purchased their own homes, he said.
"We have our eye on another home in the Village (of Altamont) and we are negotiating for that purchase," Runion said. "It isn't really news. … There isn't anything hidden about it. There is a big sign sitting in front of the house."
Runion's single-family home is located on 4.6 acres and has 4 bedrooms and 2.5 baths, according to an online listing that puts the asking price at $450,000.
Republican supervisor candidate Mark Grimm originally brought the listing to The Spotlight's attention. Grimm said he learned of the sale through a real estate agent friend, who noticed the home on a listing service. Grimm in an email said Runion "must be planning to move" and said he also owns a home in Florida. Grimm never explicitly stated he believes Runion was looking to leave the area.
"I thought it was a very curious thing, to say the least," Grimm said.
Runion said he has been told Grimm sent out a "mass email" informing people that he was planning to sell his home. Runion said "most people were kind of angered" to see the email.
"I am not planning on leaving. That is ridiculous," Runion said. "Maybe wishful thinking on Mark Grimm's part."
Grimm said he sent the email to people that he knows.
"It really shouldn't be a political issue," Runion said. "It is my personal business and I don't think that bit should be invaded by a candidate for public office."
(Continued on Next Page)
Prev Next
Vote on this Story by clicking on the Icon