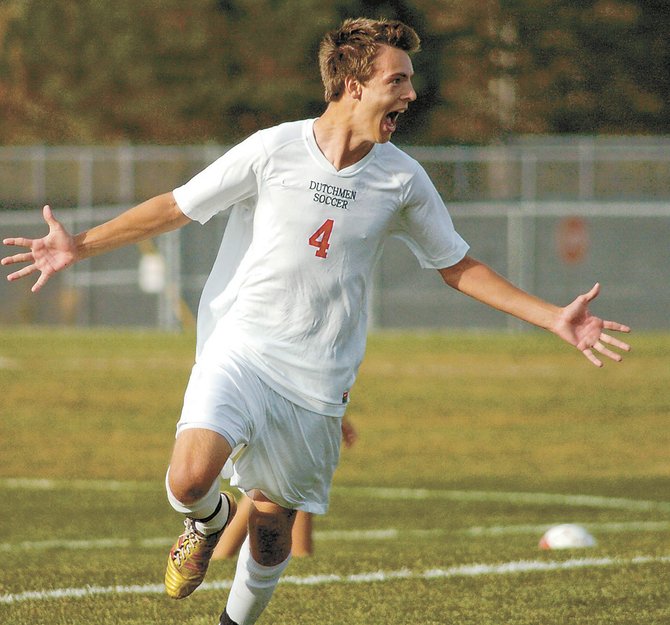 continued — Bethlehem got the first goal of last Thursday's South Division showdown with Guilderland when Matt Henning scored on a counterattack less than seven minutes into the game. But the Dutchmen's penchant for scoring off corner kicks came into play again when Czekay knocked in O'Brien's service four minutes later to tie the score at 1-1. Hanlon then redirected O'Brien's corner past Bethlehem goaltender Liam Dole in the 17th minute to put Guilderland ahead.
Bethlehem had several chances to get the equalizer in the second half, but once again Guilderland's defense came through with critical stops to preserve the lead.
The corner kick magic continued Saturday when Hanlon headed O'Brien's service past Niskayuna goaltender Riley McDonald in the first half to put Guilderland ahead 1-0. The Silver Warriors nearly tied the score at 1-1 late in the second half, but Weeden made two big saves in a row – the second of which led to a fast break that Capollari capped with an insurance goal.
"Kedrick (Weeden) made two great saves, and then we countered and caught them pressing," said Kinnally.
Vote on this Story by clicking on the Icon