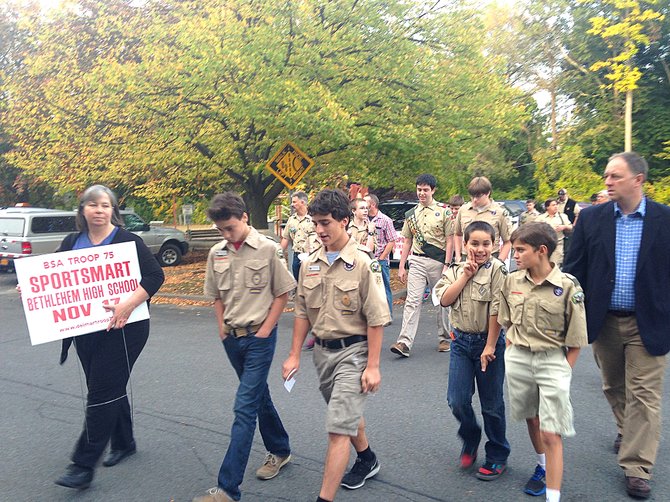 continued — "For what was proposed initially, I find it fair that you, the political committee here, do they same thing that we do. Nothing more, nothing less," she said. She offered to speak with the Boy Scouts after the meeting.
Republican Supervisor Candidate Fred DiMaggio stood at the meeting to say he was still opposed to the law. He also agreed with a local business owner that commercial property owners should be able to display temporary signs. The Town Board is looking into that portion of the law.
Following the meeting, Troop Leader Felix Rosa told his scouts he was proud of them.
"What you saw today was your government at work," said Rosa outside Town Hall. "We might not have liked their answer, but they were respectful, they listed to what we had to say, and they gave us suggestions."
Clarkson later provided the group with contacts of local nonprofits and community organizers who hold fundraisers, and said many local politicians have offered their yards as sites to host the Boy Scouts' signs.
Sportsmart will be held on Saturday, Nov. 23 from 1 to 4 p.m. at the Bethlehem High School. The event at which the public can purchase new and used sports equipment has been a major source of funds for the troop for years.
Vote on this Story by clicking on the Icon