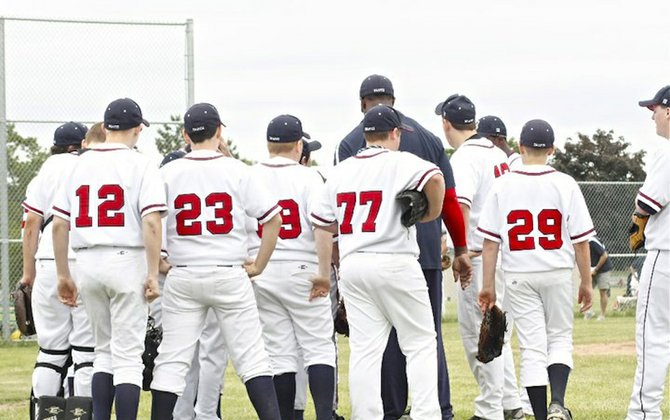 BETHLEHEM — Republican Bethlehem supervisor hopeful Fred DiMaggio is seizing upon recent controversies involving town youth sporting in his latest campaign initiative.
The former Republican Committee chairman said if elected, he would like to start a town-wide Youth Sports Council, which would work to give greater support to all of the town's sporting programs.
"I was approached by different sports organizations who had frustrations dealing with the town and/or school district," said DiMaggio. "They wanted help fixing the fields of play and ran into a roadblock."
DiMaggio has been outspoken in his support of the Bethlehem Soccer Club's bid to build an indoor soccer dome at its property on Wemple Road. That organization is now headed up by former Republican Town Board candidate Jeremy Martelle.
DiMaggio has also spoken in favor of Bethlehem Micky Mantle's effort to obtain help from the town for upgrades to town Field No. 5 at Elm Avenue Park to correct drainage issues. The project has since been completed after town engineers and Parks and Recreation Department officials granted the organization permission to do excavating work detailed by a company hired by the baseball league.
"The issue would not have been fixed if it wasn't for the work of volunteers," said DiMaggio. "It speaks to the longstanding nature of the issue."
Steve Peterson, the president of Bethlehem Mickey Mantle, has since come out in favor of DiMaggio's plan after dealing with the town, but said he is doing so as a private citizen and not on behalf of the league.
"I'm a registered Republican in town, but that doesn't matter to me," said Peterson who has been sending out emails on his private account in support of DiMaggio. "I just want the right thing done for the community. I wasn't getting any cooperation from Parks and Rec or the town, so Fred and the other people running came up to me to ask what our concerns are."
(Continued on Next Page)
Prev Next
Vote on this Story by clicking on the Icon