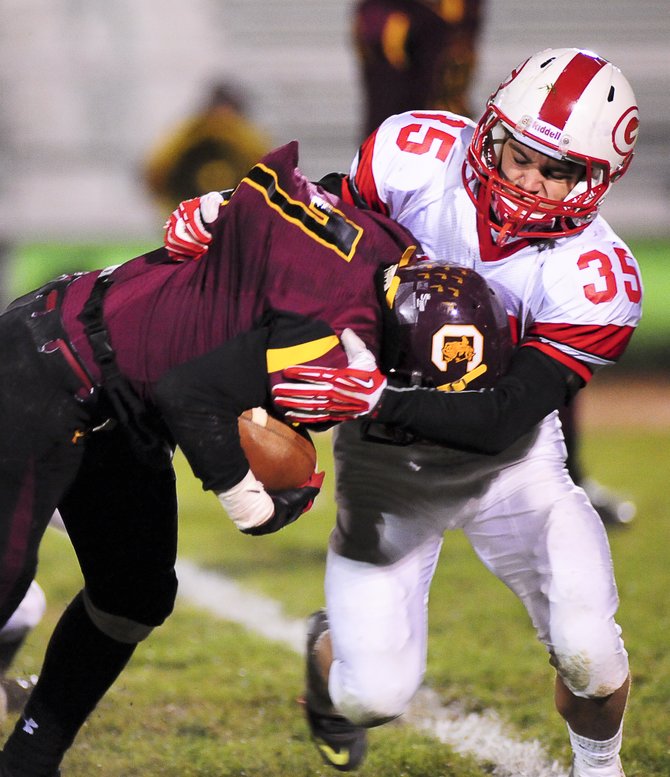 COLONIE — It came down to one kick with one second left for Guilderland to advance in the Section 2 playoffs against Colonie on Oct. 25. Guilderland kicker Andrew Sentz made the field goal to send the dutchmen forward to the next round. The Raiders tied the score at 35 with a long bomb with 1:44 left and stopped Guilderland's march down the field inside the 15 yard line. The Dutchmen won 38-35.
See all the photos CLICK HERE FOR GALLERY
Photo Gallery
Guilderland vs Colonie - Photo Gallery - High School Football playoffs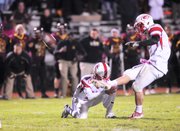 It came down to the last second. Guilderland kicked a field goal against Colonie on Oct. 25 to win in the first round of the Section 2 playoffs 38-35.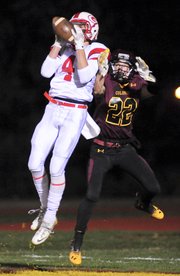 Vote on this Story by clicking on the Icon