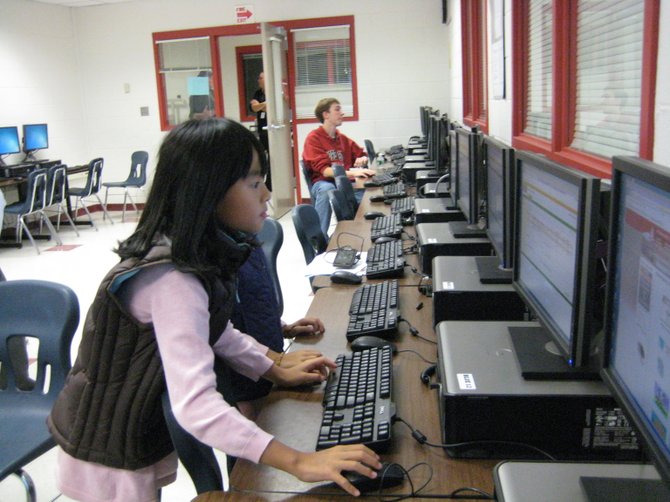 continued — "We are still very print orientated, but in conjunction with that we are teaching using the Internet responsibly and safely, and also quickly," Seinburg-Hughes said.
She also stressed the importance of parents taking an active role in their children's digital literacy, which has become an increasingly important element of a student's educational experience.
"Parents should be a part of their child's information literacy process as well as regular literacy, just to monitor what is online and their progress, and to make sure they are using it for good and not evil, so to speak," Bott said.
Seinburg-Hughes said the workshops are important because "we are all going 90 miles per hour" and might not have time to learn how to use available resources effectively.
Walt Jones, parent of a high school student, said he attended the program to see what research tools were available for students online and to learn about computer security.
The first session Jones attended was on searching databases and finding "vetted" website for information.
"They were actually tools I had not seen, because at home I typically just bring up Google and Google it, and these were much more targeted tools," Jones said.
Vote on this Story by clicking on the Icon