COLONIE — Town of Colonie Supervisor Paula Mahan focused on her track record during a recent debate against her opponent, Todd Drake. But so did her challenger.
On Wednesday, Oct. 30 a debate was held for the candidates running for Town of Colonie supervisor. Mahan and Drake discussed a number of issues facing the town. The six candidates running for three town board spots were also there to debate.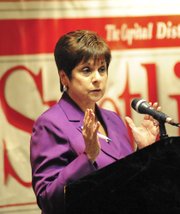 Audience members submitted questions. One asked about their vision for the town of Colonie.
"We can't let ourselves go down the path of fiscal irresponsibility that could land us in jeopardy. We need to feature long-term planning as our governmental process, specific long term planning. One that will avoid surprises that could result in increased taxes," Drake said.
Mahan, however, painted a different picture.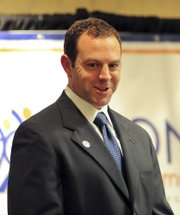 "We have been working on our vision for the last six years. My vision was to bring the finances back to where they should be," replied Mahan. "As far as surprises go, I got a really big surprise when I came into office and saw what the finances were. We have changed and turned the town around into a positive direction."
When Mahan came into office, the state comptroller said the town was in financial ruins. The town was nearly $30 million in debt. Today, that debt has been erased and the town posted a $1.45 million fund balance.
Mahan created a 10-year plan shortly after entering office to try and rectify the financial situation. Earlier in his campaign, Drake questioned the legitimacy of the plan while campaigning earlier this month saying, "To be clear, a memo does not make a financial plan. Nor does a document that lacks a quantitative analysis of fiscal policy or fails to provide future projections of revenues and expenditures."
Drake has been running on the platform that Mahan's administration lacks transparency, and they were able to discuss that in person in the debate.
(Continued on Next Page)
Prev Next
Vote on this Story by clicking on the Icon