continued — To watch the full video from the town board forum, click here.
Three running for highway job
The three remaining candidates for highway superintendent also participated in the forum.
After the September primary, remaining in the race were Independence Party candidate Terry Ritz, Republican Howard Hyer and Democrat Brent Meredith. Ritz also has the endorsement of the Conservative Party.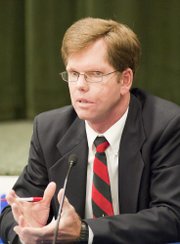 The superintendent position has been vacant since former Superintendent of Highways Gregg Sagendorph retired in April. The Bethlehem Town Board appointed Public Works Commissioner Erik Deyoe to act as interim highway superintendent until January.
This followed a referendum vote put forth by town officials that would have abolished the office of highway superintendent as an elected position, clearing the way for a civil servant to be hired to help manage the Highway Department under the public works umbrella. That referendum failed 3,086 votes to 1,969.
Specific ideas from candidates ran the gamut. Ritz suggested integration of a GPS system to track trucks and save on fuel. Meredith wanted to repair and install more sidewalks. Hyer said he would like to see an additional use of technology, but said most part the Highway Department is being run efficiently.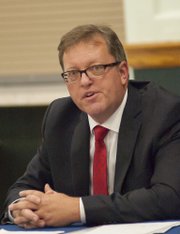 The election is Tuesday, Nov. 5.
To watch video of the town clerk, town justice and highway forums, click here.
To read coverage from the previous highway forum held in August, click here.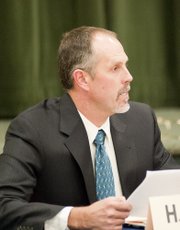 Vote on this Story by clicking on the Icon