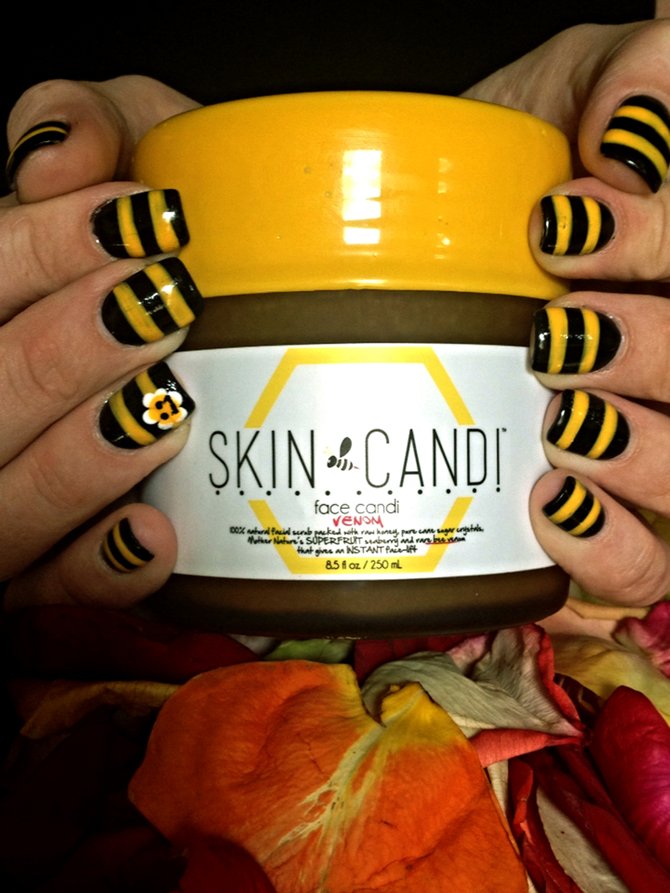 continued — Livingston said their goal was to put nothing in their products deemed too "scary" or "confusing." They wanted to know what they were putting into their bodies, and wanted those ingredients to be transparent for their customers.
Skin Candi has already made it through Wal-Mart's first round of judging, which ended in July. The couple was next asked to create a video to be placed on Wal-Mart's "Get on the Shelf" webpage. The public is now being asked to vote for their favorite products, and those with the most votes will make it to the next round.
Finalists will then have their stories featured in an original web series produced by Wal-Mart. Another round of voting will then take place. Those winners will have their products made available through Walmart.com, and the "grand champion" will receive marketing support.
"For us, this is a huge opportunity," said Livingston. "We just began selling our products online, so the exposure alone is great. We could be reaching millions of people."
The couple is still making their project at home in their own kitchen. Batches are made fresh, based on the size of orders. The tops of the glass jars are then hand-dipped into a wax seal that works to preserve the product.
"We can truly say each batch is made with love," said Livingston. "We hope we can keep doing that forever, but that may get harder as the brand grows."
Eventually, Livingston said she would like to grow the line and offer lotions and body scrubs, which are already being used by the couple's family and friends. Skin Candi also stands behind their products, and offers a 100 percent money-back guarantee if customers are unsatisfied for any reason.
"We're just waiting to see where this all leads," said Livingston.
For more information about Skin Candi, visit their website at skin-candi.com. To vote for Skin Candi in Wal-Mart's "Get on the Shelf" campaign, visit getontheshelf.walmart.com.
Vote on this Story by clicking on the Icon