BETHLEHEM — Hannah Barnaby has always been spellbound by the circus.
"I was fascinated with the whole show because it seemed so exotic," she said. "As I got older, I learned whole generations of people worked in the business."
As a little girl living on Long Island, a friend's father owned a sporting goods store in Manhattan. Barnaby said she and her friend were spoiled because the store received free tickets to the circus when it stopped at Madison Square Garden. One year, she was picked to be "Queen for the Day" at a Ringling Bros. and Barnum and Bailey Show.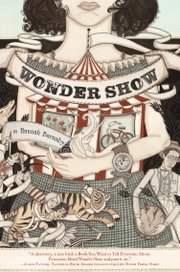 That up-close experience stayed with her, and when the Bethlehem High School graduate was given the chance to research her first novel through the Boston Public Library's Children's Writer-in-Residence program, she began exploring circus culture.
What she found came as a surprise.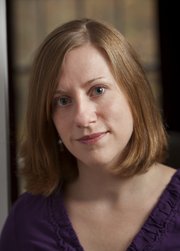 "I learned the difference between the circus and carnivals, and how those people didn't mix with each other," she said. "They all had their own codes of conduct and it seemed like the social segregations that still exist. It was almost like cliques in school."
It was around that point Barnaby altered her original idea, and began to focus her novel on carnival life.
The book took eight years to write, but the young adult novel "Wonder Show" was finally published last year through Houghton Mifflin Harcourt in Boston. The book was a finalist for the American Library Association's William C. Morris Young Adult Debut Award, and has been reviewed by such authors as Daniel Wallace, who wrote "Big Fish: A Novel of Mythic Proportions."
"It was a relief to get it out there into the world after so long," said Barnaby.
The book is set in the 1930s and tells the story of Portia Remini, a young orphan girl who runs away from "her life of misery" to join a traveling circus. Barnaby said the book is about feeling alone, even if one truly isn't. It's also about perspective.
(Continued on Next Page)
Prev Next
Vote on this Story by clicking on the Icon