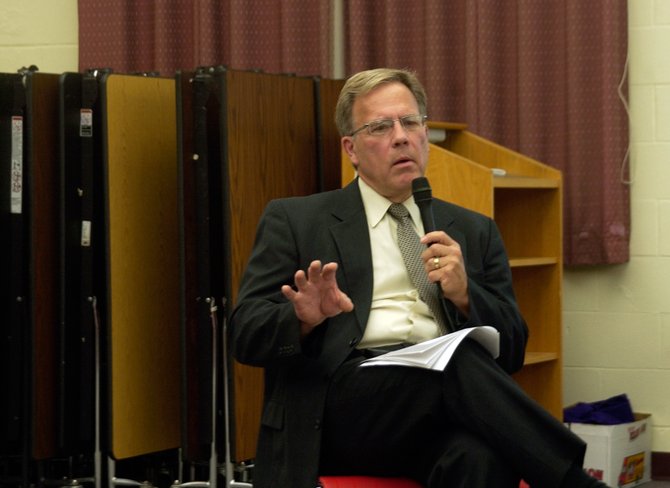 continued — "We will use the best data we know at the given time," he said.
Wiles said the district is also discussing a capital improvement project. There are two separate recommendations totaling more than $18.2 million.
The building capacity study wouldn't be complete before voters are asked to consider a capital project, but Wiles said some improvements would need to be made regardless of the study's conclusions.
"We need to have a good understanding of the relationship between our needs and our building capacity for student programs," Wiles said. "We also have basic housekeeping kinds of needs with the seven buildings that comprise our school district. That work truly must be done no matter what."
Wiles said the outcome of the study would be considered before the district borrows any money for the improvements, so voters would be approving a "threshold" for the district to borrow.
To view Seversky's presentation, visit the district's website.
Vote on this Story by clicking on the Icon