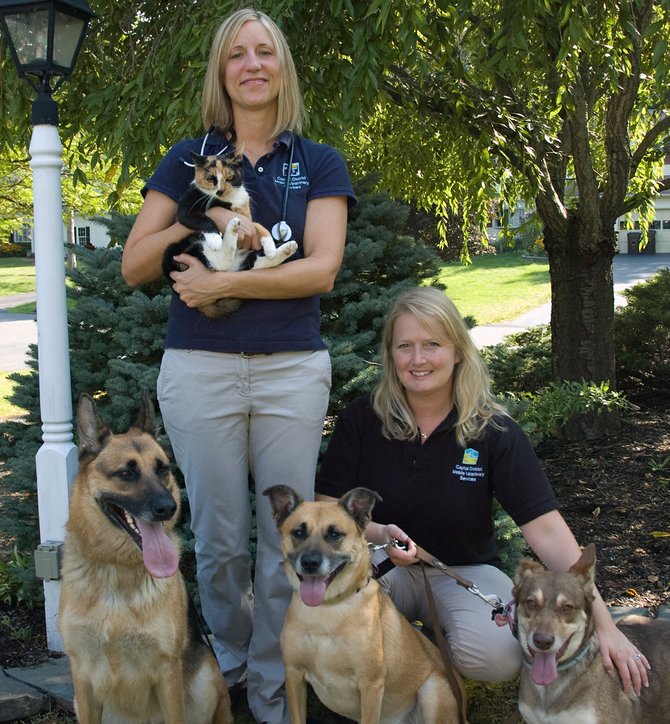 continued — There is a $40 house call fee for appointments within most suburban Albany County communities, which goes up for more distant appointments, but Nolan said she in turn tries to make all of her prices lower than at traditional animal hospitals. All new clients receive $20 off their first visit, she said.
For some, the service is about convenience, but for others it's the only way they can have their pet see a veterinarian. Nolan said she sees "a lot of elderly clients" who can't drive or have trouble transporting their pets.
"It is really nice to go to these people's homes who might not otherwise get care because they can't get them out of the house," Giagni said. "There are quite a few animals we have seen where the owners were not able to get out of the home."
There are also two end-of-life services provided – hospice for terminally ill pets and at-home euthanasia. Nolan said clients have found at-home euthanasia to be a more peaceful experience for their pet and themselves.
Both women said they knew very early in life that they wanted to be in the veterinary field.
"I wanted to be a veterinarian since I was very, very young – around 5 or 6 years old," Nolan said.
Her parents owned a dairy farm in Fort Edwards when she was growing up, which first led her towards want to be a large animal vet. Around halfway through her studies she switched over to small animals.
"I never wavered from it," she said. "I couldn't imagine doing anything else; it was that or nothing."
For information on Capital District Mobile Veterinary Services, call 915-3200 or visit www.capitaldistrictmobilevet.com.
Vote on this Story by clicking on the Icon