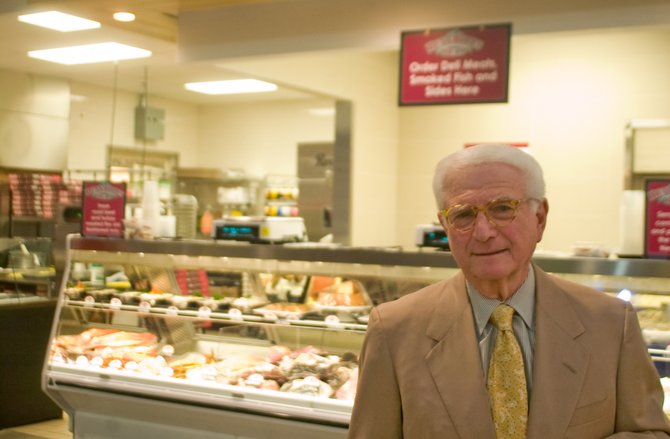 LATHAM — Gone are the days when grocery store shoppers are only looking for the best deals on identical products. Price Chopper's executives are readying the company for a new market and targeting Latham as the "standard bearer" all other stores must measure up to.
Renovations are giving the Latham Price Chopper more than a fresh look and new layout, because prepared foods, a casual dinning experience and specialty food choices will soon present "chopper shoppers" with a top notch experience, according to Neil Golub, executive chairman of the Golub Corp. board. The local businessman has seen his fair share of grocery store trends and advancements, but a recent boom of local competition has created a new range of options for consumers. What has not changed, he said, is his company's commitment to the area it calls home.
As the Capital District has attracted high-tech companies and grown, Golub said, other grocery stores have become attracted to the area. ShopRite and Trader Joe's have both come to the area in recent years, and Wal-Mart is building a new, "neighborhood market" store in Niskayuna. The Latham store will act like a "laboratory" for Price Chopper, he said, and do things competitors aren't.
"We intend to be in this business a long time," Golub said. "You have to run like hell to stand still sometimes. We have the skill to take this experience to a whole new level."
Golub offered The Spotlight a one-on-one tour of the partially renovated Latham store on Friday, Sept. 13, which he expects to see fully blossom by the end of the year.
"This will be our most spectacular store," Golub said. "We want this store to be the standard by which all other stores in the area will be judged. This meant to be a statement to bring this community a pretty incredible store."
(Continued on Next Page)
Prev Next
Vote on this Story by clicking on the Icon