continued — "I think that the content, the message, is very important and very timely, especially with what's going on and continuing to go on in that area of the world right now," Engel said. "He is challenging people to think, and to question, and I think that's good."
Soleimanpour was granted his passport earlier this year when, during a physical, it became clear he was actually ineligible for military service. He saw "White Rabbit, Red Rabbit" performed for the first time in Brisbane, Australia.
The play still calls for an empty seat to be left for the playwright at each performance, and evidently Soleimanpour has shown up to performances unannounced this year and sat down to take it in.
In keeping with the play's tradition, four area actors will take the stage for just as many performances. Chad Larabee, a visiting assistant professor in the UAlbany Department of Theatre, will take the stage Oct. 2; NewsChannel 13 anchor and local actress Benita Zahn will appear on Oct. 3; Yvonne Perry, a freelance actress who has numerous local credits to her name and spent time on the television show "As The World Turns," will perform Oct. 4; and professional actor and Albany High School teacher Ward Dales will round out the experience on Oct. 5.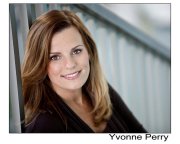 Doing a cold read in front of a live audience presents a unique challenge, Larabee said, but it's one he's excited about. The actors only know they'll be walking onto a stage with a chair and a bottle of water, and be handed an extensive monologue.
"It is exhilarating and terrifying at the same time, to really not know what you're in store for," Larabee said. "It's also liberating. From the little bit I know the material is quite powerful and engrossing, that it doesn't require more than your presence and your truth."
Vote on this Story by clicking on the Icon