GUILDERLAND — A 27-year-old New Scotland man pleaded guilty to driving after using heroin and faces two-to-six years in state prison. This would also be served simultaneously to a one-to-three year incarceration for violating his felony probation.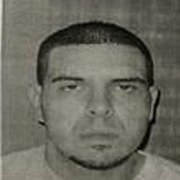 Kyle Pianowski pleaded guilty to felony driving while ability impaired by drugs before Judge Thomas Breslin in Albany County Supreme Court on Wednesday, April 2, according to county District Attorney David Soares.
Pianowski was driving on Western Avenue in Guilderland on Feb. 22 when State Police pulled him over for allegedly committing "multiple" vehicle and traffic violations. Police said Pianowski displayed several signs of drug impairment and also had multiple warrants for his arrest in Schenectady County. Police also found four envelopes of heroin, 10 hydrocodone pills and a hypodermic needle in his vehicle.
Pianowski was under the influence of heroin while driving and when arrested was on probation for a prior felony DWI conviction.
He will be sentenced on May 21, and the Court already imposed a minimum $2,000 fine, revoked his license for at least one year and required an ignition interlock device to be installed in his vehicle for three years once released from state prison.
Vote on this Story by clicking on the Icon