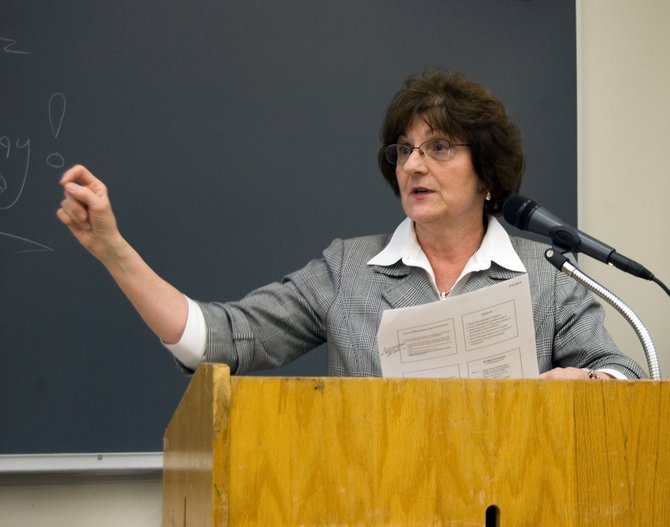 VOORHEESVILLE — An infusion of state aid will allow Voorheesville school board members to avoid some of the most contentious cuts slated for the 2014-15 budget.
Voorheesville Central School District will see an additional $144,000 of state aid, which was included in the recently approved state budget. The overall state aid to the district totals nearly $5.15 million. The additional funding decreases its budget gap to around $176,500. A possible job sharing opportunity staff members recently offered would restore one position, too.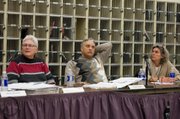 The district was facing a budget gap of around $320,000 to stay within the state imposed tax cap before the boost in funding. The new figures were presented during the board's meeting Monday, March 31.
"Money has come in, and that's wonderful," Dorothea Pfleiderer, secretary to the Superintendent of Voorheesville schools, said.
Two of the most contentious cuts, which appeared restored, were the elimination of one section of the fourth-grade next school year and the phasing out of French classes. Even if the district phased out French, any students already taking the language would have been allowed to continue.
Some school board members expressed reservations over limiting foreign language options to only Spanish. Part of the push toward phasing out French is declining enrollment in the language.
"Our plan is to continue offering French for the seventh grade next year, but going forward, enrollment is going to play a big part of that," board president Timothy Blow said.
Spanish and French teachers do visit sixth-grade classrooms to give an introduction to each language. School officials said most students just choose what is popular with their friends.
Reductions remaining in the budget targeting outside of the classroom include:
Reducing clerical and aide time — $67,900 in savings
Eliminating one full-time equivalent (FTE) custodian position — $40,900 in savings
Reducing the humanities coordinators — $4,650 in savings
(Continued on Next Page)
Prev Next
Vote on this Story by clicking on the Icon