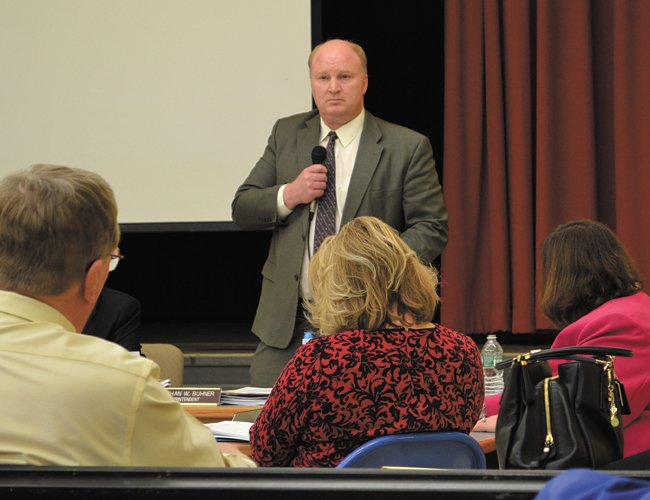 continued — The district originally anticipated the budget would be much lower and expected to receive only $182,000 in state aid. The district planned to receive much less in funding, so there wouldn't be any surprises in the event they did not receive what they needed.
"We did better than what we believed we were going to receive by about $400,000. It's a step in the right direction, but we've lost $17 million in five years. It's better than our expectations. Our estimate was very conservative," said Buhner.
Assistant Superintendent for Management Services and Strategic Planning Sherri Fisher said that the employee benefits are a significant portion of the budget and that due to the Affordable Care Act, health insurance costs have risen three to four percent.
An increase in enrollment of students in the special education department requires more finances, as some of students have special needs that require more attention and special equipment. Fisher also noted that there is an increase in tuition in the BOCES program.
"These are students who have been identified as special education students that require services either at an outside private setting or in a public school BOCES setting. We have significant growth in those areas. We have some new students and some young students coming in to the district that have some very challenging needs," said Fisher.
The district will continue to work on and develop their budget until it is adopted on April 25, and the budget will be put to a vote May 20.

Vote on this Story by clicking on the Icon