CAPITAL DISTRICT — According to the FDIC, nearly one-third of the U.S. population does not have a bank account or make regular bank-based financial transactions, such as check cashing, deposits or loans. The outcome for this percentage of people, which is greater than 100 million Americans, is predictable: higher fees to access important financial services while not developing the important history needed to qualify for a mortgage, secure a business loan or borrow for education.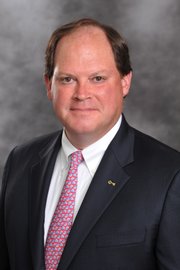 The truth about banks is this: they are an important tool for helping individuals build financial prosperity, regardless of income and age, and they should play a large role in the financial education of children.
Timing is everything
Last month, Management Science published a thought-provoking study, "Financial Literacy, Financial Education and Downstream Financial Behaviors." The paper concluded that contrary to popular opinion, providing children with greater access to financial education at a younger age will not improve their financial management skills or mold them into more responsible financial decision makers.
Just as location is everything in real estate, studies are showing that timing is proving to be the most significant variable when it comes to teaching children and young adults about money. The basics are never going to change.
Spend less than you earn
Establish an emergency savings fund
Invest in your future
However, what does change is the relevancy of these basics to kids as they go through their lives. Therefore, the focus should be providing guidance to your kids when they need it, and just as your bank is a money management tool for you, it can and also should be a money management tool for your children.
Choosing the right bank
The relationship between a bank and its customer is simple. You let the bank hold your money. They pay you interest for the right to hold your money. Then they lend your money, at a higher interest rate, to a borrower within your community.
(Continued on Next Page)
Prev Next
Vote on this Story by clicking on the Icon