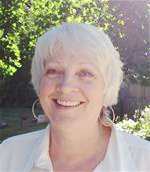 Nanci Moquin
Bethlehem Town Clerk
• Hometown: Albany
What are you listening to these days?
Gin Wigmore and Grace Potter and the Nocturnals.
What have you been reading?
A lot of Mother Earth News magazines about gardening/ I'm an avid gardener.
What have you been watching on TV?
"Scandal" and "The Black List." They make you think a little bit, but they're also dramas.
What was the last movie you saw?
The first Hobbit movie. I love "The Lord of the Rings" trilogy. I'm looking forward to "The Desolation of Smaug." It's the best fantasy out there, I think.
What would your dream vacation be?
A cabin in the woods with access to water so I can kayak. It is so relaxing. It's quiet — just you and the water. Very lovely.
What are some of your hobbies?
Gardening. I refinish furniture. I like kayaking. I also paint. A lot are abstract art. It's my favorite because it's not very detailed. I also stain glass.
What would your last meal be?
A grilled burger. I have very simple tastes.

Who would you most like to meet, dead or alive?
Abe Lincoln. I just think that his views on life and how people should be treated are things I would love to talk to the actual man about.
What is your favorite local memory?
The very first holiday parade the town had. I think it was the start of a wonderful tradition that everyone enjoys in the town.

Vote on this Story by clicking on the Icon