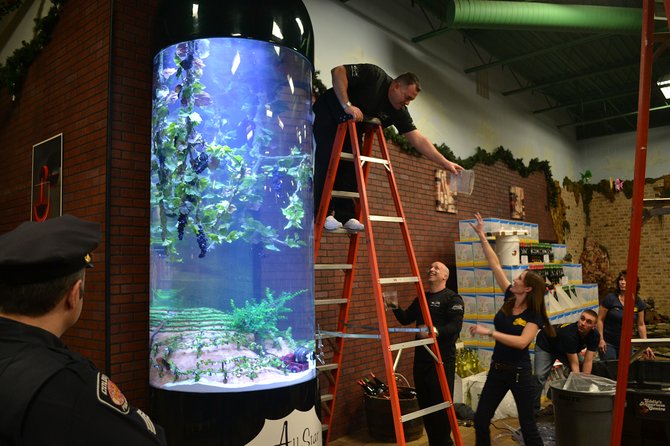 "I think they're pretty psyched with the tank and how different it is," said Allen.
The crowd was able to be part of the filming process and saw how the show was made. The noise from the applause and images of the crowd clapping will likely be on the episode when it airs. There was also free wine tasting with the theme, "Wine under the sea."
"I really like the shape. I like that it's a wine bottle," said Latham resident Kateri Porcelli, who heard about the event in an advertisement.
The show will air as the third episode of the season on March 21 on Animal Planet.
Vote on this Story by clicking on the Icon