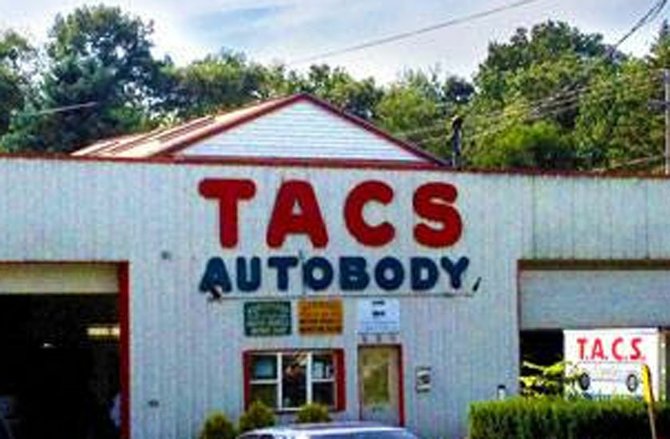 A family business, run by three brothers and their mother, is celebrating 35 years in Bethlehem.
T.A.C.S Autobody Service, opened in 1979 by Erwin "Tac" Ungerer as an autobody shop, has been operating as full service shop since 2010.
When Tac opened the business in 1979, he wanted to create a business people could trust when they were in a jam. The main business was making autobody repairs. After Tac became ill in 2007, his sons, Matt, Brian and Kevin, came home from Las Vegas to help their mother, Andrea, keep the business going. Once they got settled in, they expanded in 2010.
Never straying from the shop's roots, the brothers still do body repairs, but they also do everything from take pictures for insurance companies, to fixing brakes, to oil changes. The shop added 4,000 square feet to accommodate the extra work and five additional employees, bringing their crew up to 15 people.
The brothers grew up around the business, but initially decided to do other things and ended up in Las Vegas in the hotel industry. When they moved back to the area, they wanted to bring that same sort of hospitality to the automotive industry.
Their driving business motto is, "Doin' nice things for people and the cars they drive."
"If you do good things and you treat your customers like gold, like a VIP walking into a Vegas casino, and if you treat your staff and employees the same way you would treat your customers and vendors and business contacts … We're not even worried about the bottom line. That works itself out," said Matt Ungerer.
Each brother has a role at the business, so chances are pretty good that customers will deal with one of the owners when they bring their car in to be worked on. In the rare case the shop doesn't have a part or offer a service someone needs, they will find someone who can.
(Continued on Next Page)
Prev Next
Vote on this Story by clicking on the Icon