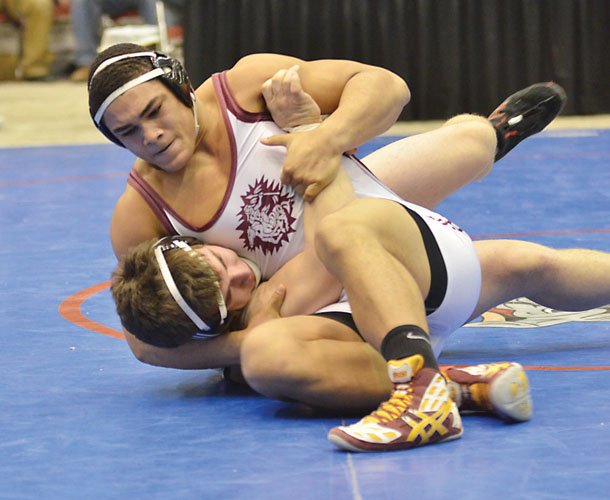 GLENS FALLS — Colonie is sending four wrestlers to the state tournament after they won their weight classes at Sunday's Section II Division I finals in Glens Falls.
Heavyweights Isaiah Cooks, Wayne Burt and Austin DiCerbo all earned automatic berths with their championships. Cooks (182 pounds) defeated Columbia's Dylan Dubuque 6-3, while Burt (220) and DiCerbo (285) recorded pins. Burt got his fall against Bethlehem's Chris Tangora 41 seconds into their bout, and DiCerbo needed 2:23 to pin Saratoga's Matt Holton.
Colonie's Golan Cohen (113 pounds) earned his second trip to the state tournament by shutting out LaSalle's Max Tempel 8-0.
Shaker's Blake Retell will join the Colonie quartet at the state tournament Feb. 28 and March 1 at Albany's Times Union Center. Retell (126 pounds) defeated Shenendehowa's Jordan Maynard 3-0 for his second straight Sectional title.
Colonie and Shaker each had six place finishers at Sectionals. Paul Citone (third place, 170 pounds) and Talah Hafeez (fourth, 106) reached the podium for Colonie, while Ryan Eustace (fourth, 285), Kyle Pergolino (fifth, 99), Matt Spadoni (fifth, 106), Chris Pavelec (fifth, 113) and Jacob Parker (sixth, 220) did the same for Shaker.
Colonie took fourth place in the Division I (large school) team standings with 142 points, while Shaker placed seventh with 95 points.
Vote on this Story by clicking on the Icon