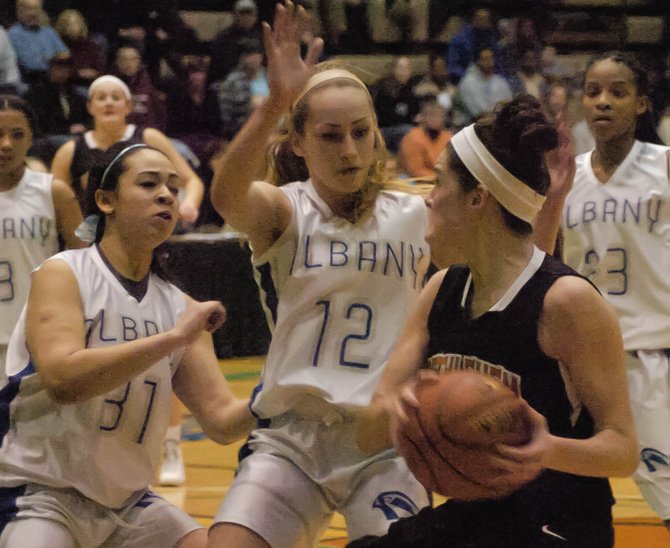 continued — It looked even bleaker for Bethlehem when Gabby Giacone, who scored 18 points over the first three periods, collected her fourth personal foul and had to sit on the bench early in the fourth quarter. However, Jenna Giacone scored eight of her 18 points in the final stanza to get the Lady Eagles back within a possession of tying the game.
"I think top to bottom that they were symbolic of the way the whole team played tonight," Bixby said of the Giacone sisters. "They had great energy and enthusiasm on both ends of the court."
Waterson, though, made certain that Bethlehem didn't tie the game. And when Mylah Chandler hit a pair of free throws with 9.1 seconds left, Albany had its ticket punched to the Sectional final.
"I'm so proud of how we came together as a team in the fourth quarter," said Waterson. "We were frustrated because we knew we had more to put out there, and to do it is just awesome."
"We're going to be disappointed about this for a while," said Bixby. "Let me be clear, though. We're not disappointed in how we played. We're disappointed in the outcome."
Chandler had 12 points, while Waterson and Ayana Hunter each added 11 points for Albany, which meets Shenendehowa in Monday's Sectional final at the Times Union Center.
Vote on this Story by clicking on the Icon