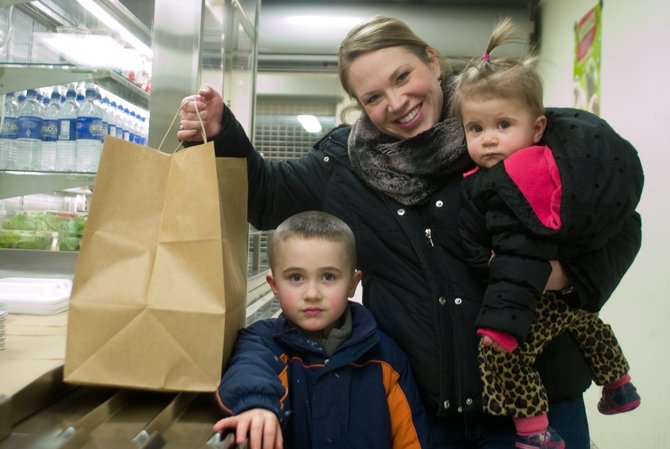 Balancing the books of a school's food service program amid more strict federal lunch guidelines has led some districts to opt out of the new requirements and lose the funding tied to those guidelines. Voorheesville Central School District though is coming closer to getting out of the red without the federal funds with meal options for students and families.
Voorheesville's school lunch fund, encompassing all of its food services, has a net loss for this school year, but it's still less than last school year. Expenses from the start of this school year through Nov. 30 totaled almost $150,000 and revenues reached just over $126,000. During the same time last year, the program had a net loss of around $32,150 compared to approximately $22,800 this year.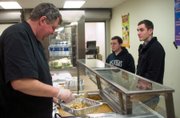 Tim Mulligan, chef and district cook manager, said opting out of the federal guidelines was the right move to bring its lunch program into the black while continuing to offer nutritious meals.
"I actually think it has made it easier," Mulligan said, "because we actually have the kids back in here buying what they want and we don't have too much waste."
Voorheesville opted out of the federal lunch guidelines after less than six months and was one of the first districts in the region to make the move, with Bethlehem eventually dropping the guidelines at its high school.
Gregory Diefenbach, assistant superintendent for business at Voorheesville, gave a presentation on the school lunch fund at the Board of Education meeting Monday, Dec. 9. He said roughly one-third of food service program expenses are from the elementary school, with the remainder from the middle and high schools.
"We've really made some great strides in all the areas as far as the school lunch program goes," Diefenbach said. "Our actual numbers are looking very good as far as revenues and expenses go."
(Continued on Next Page)
Prev Next
Vote on this Story by clicking on the Icon