CAPITAL DISTRICT — Your credit score is your financial transcript. It is compiled from your credit report, which is a detailed accounting of your borrowing history. Lenders use it to establish your credit worthiness and determine what rates you are eligible to receive. Landlords check it when reviewing your application to rent a property. Employers look to it to when assessing your financial habits and character. This is why it is so important to build a strong credit history by making sound financial decisions and using credit wisely.

How to build a positive credit history
Establishing good credit means much more than getting approved for credit cards and loans. It is about creating a path to financial independence. For instance, the result of qualifying for a low-interest rate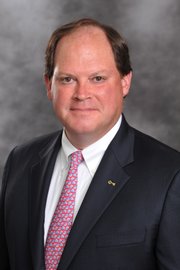 15-year mortgage versus a higher-rate 30-year mortgage can be tens of thousands of dollars—often more— in savings over the life of the loan. That savings can then be invested in your retirement account. Strong credit can also provide you with access to money when you need it most—during times of emergency.

So the question for young professionals looking to build a strong credit history, as well as those looking to repair and improve their credit score is this: how do you do it?
The American Bankers Associations recommends following a five-step credit road map. To summarize:
Start with a credit card. They are relatively easy to obtain if you don't have a credit history. If you have a negative credit history, you can get a secured credit card, which you guarantee by making a deposit. The important thing is to use credit cards for small purchases that you are able to pay off on a monthly basis.
Move on to an auto loan. Try to limit the amount you borrow by saving enough to make a sizable down payment. This will keep your monthly debt obligations low while taking your credit score to the next level.
Settle in with a home loan. First determine how much home you can afford. Between your mortgage and all other monthly payments (car, credit cards, student loans, taxes, insurance, etc.), you do not want to exceed 40 percent of your monthly income.
Teach your kids about money and credit. It's never too early to teach your kids about saving money and making smart buying decisions. In fact, you are their primary financial role model. The smarter your kids are with their financial decisions, the quicker they will become credit worthy themselves and the less likely you will be stuck repaying debts on any loans they may have you co-sign.
Kick your feet up and relax. There's a reward for building strong credit early in life…and it's that you won't be saddled with debt later in life, will have more money saved and have the financial freedom to do the things you want to do—because you will have been in the position to plan and budget for them.
(Continued on Next Page)
Prev Next
Vote on this Story by clicking on the Icon