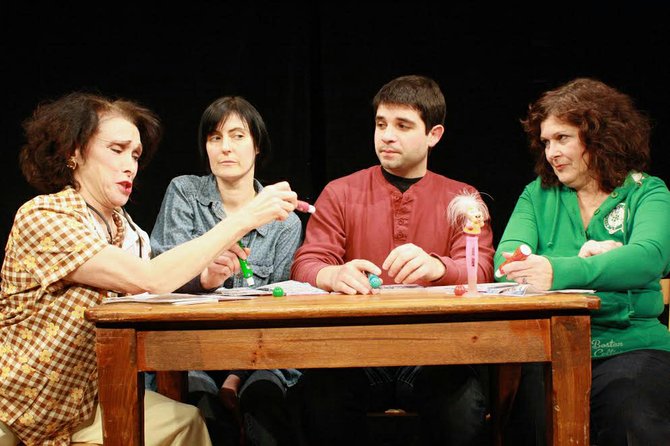 continued — In order to pick out the cast, auditions are held for every play to make sure the audience is seeing new faces. Max said there are usually one or two new actors in most plays, but this play has three new actors that have never before performed at Curtain Call.
In 2007 the same team produced Lindsay-Abaire's Pulitzer Prize-winning play, "The Rabbit Hole."
"He (Lindsay-Abaire) is a young contemporary writer. The two I've produced are about today," said Max. "Plenty of people can relate to these plays. The first one we did in 2007 was about losing a child, and lots of people can relate or at least empathize with that situation."
Having been around for 20 years and now in its 14th full season with more than 100 plays under its belt, Curtain Call Theatre is well established in the Capital District. In the last two years, the theater has had two shows named the area's "Outstanding Production."
The play opened Friday, Jan. 10, and runs through Feb 8. Performances are Thursdays at 7:30 p.m., Fridays and Saturdays at 8 p.m., and Sundays at 3 p.m. Tickets are $23 each.
"It's very timely, which is most important because people can relate to it," said Max. "It's about today, it's about life struggles and it's about what people know. It's different than doing something from the 18th century."
Vote on this Story by clicking on the Icon