BETHLEHEM — Two Selkirk men were arrested this morning by Bethlehem police for stealing from the town's transfer station on Rupert Road.
Police said they responded to the scene after receiving several complaints from the Town of Bethlehem Highway Department reporting an ongoing problem where someone believed to be entering the landfill after hours and stealing items. The items included refrigerators, air conditioners and metal scrap. The thefts were allegedly happening over several months.
Video surveillance equipment was then set up to monitor the grounds.
Police said on Friday, Jan. 15, at approximately 1 a.m., the suspects were observed on the town's property, which is fenced in and locked after hours. Police said responding officers observed a pick-up truck loaded with refrigerators coming from the direction of the landfill. The vehicle was stopped and occupants the were identified as Matthew J. Knefley, 30, of 148 Old Ravena Road A15, and Gerald E. Weidman III, 33, of 8 Columbus Circle.

Both subjects were arrested and charged with petit larceny and criminal trespass in the third degree, misdemeanors. Knefley and Weidman were processed and released on appearance tickets. They are scheduled to appear in Bethlehem Town Court on Tuesday, February 4, at 4 p.m.

Additional charges and arrests may follow as there is reason to believe more suspects are involved. Anyone with information regarding these incidents is asked to contact the Bethlehem Police Department at (518) 439-9973.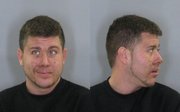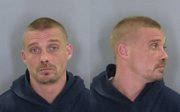 Vote on this Story by clicking on the Icon