People can still have their urgent care needs met in Guilderland. It just has a new name.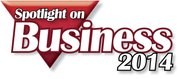 The former Concentra Urgent Care at 1971 Western Ave. is now Albany Walk In Care, the first Capital District medical office opened by Rochester-based Work Fit Medical.
"We knew that Concentra was leaving the area, so we stepped in and bought their Guilderland office," said Matt Huntington, Work Fit Medical's director of operations.
Huntington said Work Fit Medical has had a successful 10-year run operating a similar facility in Rochester, and it was looking for a chance to expand its operations when the opportunity came up in Guilderland.
"We serve a niche," said Huntington. "If your doctor's office is closed and you can't wait a day or two to get in, or if you can't wait eight hours to get into a hospital, then this is a great alternative."
Albany Walk In Care offers many of the services other traditional medical centers have. Besides urgent care, it conducts physicals for school, work, sports and state Department of Transportation drivers; it conducts drug screening for businesses; and it offers physical therapy.
"Anything that a company needs for its employees, we provide," said Huntington.
What separates Albany Walk In Care from traditional doctors offices and hospitals is convenience, said Huntington. Patients don't need to make an appointment to see one of the four doctors, five physician assistants and nurse practitioners, or two physical therapists on staff. And for the uninsured, Huntington said they have a three-tiered pricing system in place to make visits affordable.
"We're not trying to steal patients," said Huntington. "We see a need, and we are trying to fill that need."
It's a need that Huntington said is growing nationally as more people are getting health insurance through the Affordable Care Act and beginning to seek medical help more frequently than before.
(Continued on Next Page)
Prev Next
Vote on this Story by clicking on the Icon