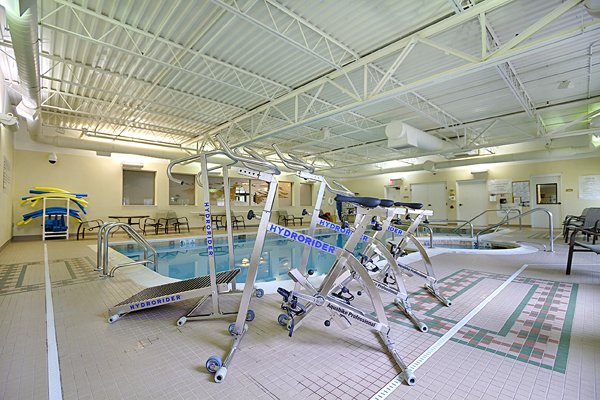 Besides providing a home, the monthly service fee at Avila includes all utilities, along with internet and cable. Housekeeping is provided every other week, and maintenance is worry-free. Transportation to medical appointments and special events is available, with many recreational, social and educational activities on-site.
Complementary continental breakfast and 21 meals per month are provided. The facility offers four-course, restaurant-style dining with two eateries on the premises. Transportation is provided between the buildings, so residents can eat at either location.
Meal options are plentiful, with the restaurants serving gourmet entrees including filet, lamb and different types of fish. All of the soups are homemade, and both no-salt and low-sodium options are available.
"This is to help residents keep their blood-pressure and sugar levels intact," said Hoogkamp.
All of the amenities at Avila are meant to keep residents fit and living productive, enjoyable lives well into their 90s.
For more information, visit www.avilaretirementcommunity.com or call 452-4250.
Vote on this Story by clicking on the Icon