Investing in the stock market undoubtedly has its share of risks, so finding something a little more tangible and manageable could provide a more stable fiscal option.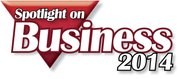 Interest in commercial real estate has been growing recently, from retired workers looking to start their own businesses or young entrepreneurs just starting out. Anthony Sabatino, associate broker of RealtyUSA's Commercial Division, describes investing in commercial real estate as more solvent than the volatility of the stock market.
In an ever-changing world, real estate has remained a constant leader in economic opportunities.
"There's really nothing better than a nice working building where you have constant income coming in with solid tenants," Sabatino said. "If it wasn't for the technology boom … way back when, it was the real estate moguls that were the top money earners in the world, and some of them are still there in the top 10."
Sabatino is a lifelong resident of Albany County and knows the local dynamics, along with the experience of being a property owner.
"My reputation stands by itself," he said. "I have been in business most of my life, and I also have been a property owner. So, the experience and knowledge I bring to a table … is very important."
Sabatino has also overseen some notable commercial sales in the area. He worked with the owners of D'Raymonds, a family-run Italian restaurant, to purchase the former American Cancer Society building on Osborne Road. About seven years ago, he also worked with Bob Hoffman to sell off his miniature golf course and driving range.
The Route 9 corridor around Hoffman's Playland is an area he sees as booming.
"It is obvious to the driver that there is tremendous amount of building going on in that area, and everything going up is done with a lot of care for the community," he said.
(Continued on Next Page)
Prev Next
Vote on this Story by clicking on the Icon