At U.S. Budokai karate isn't so much about kicking and "hi-ya's," but rather the training of the mind over body.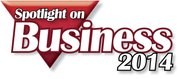 "It's a very honorable way to lead your life," said Hashim William Reid, the owner of U.S. Budokai Karate in Albany. "It's about having a stronger personality and not being afraid of facing challenges."
Contrary to what most people think said Reid, the goal is to teach people to become better rounded persons, not causing harm to others.
Reid has been studying and training students in several forms of martial arts for nearly 40 years, but in March of 1987 he opened U.S. Budokai strictly to teach Seido Karate. His classes use as much traditional Japanese theory as possible, and are about "building a strong mind, body and spirit to foster self-esteem."
"We are Japanese style, but have a lot of the Okinawan in our style. We basically blend mainland Japan and Okinawan style," he said.
U.S. Budokai offers classes for every age range, from toddler to senior. Children 3 to 7 years old are placed in the Tiny Tigers group, while those 7 to 12 years old can enter the Junior's class. Everyone over 12 is placed within the adult class, so older students can help mentor the young. Reid said all beginners start by learning basic technique and movement, so everyone can participate.  
"The classes contain no physical contact for almost a year, so students can understand the background of the art form," said Reid. "It's also getting the body in condition to handle the more advanced techniques."
Reid said those first classes are about teaching students how to be aware of their surroundings. They then work up to defense methods. "It's essentially learning how to fight, so you don't have to fight," he said. "It's a hard concept."
(Continued on Next Page)
Prev Next
Vote on this Story by clicking on the Icon