At the Capital District YMCA, we're passionate about youth development, healthy living and social responsibility. Every day, we work diligently to help people live healthier, happier lives.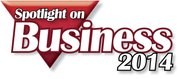 Through our childcare programs, we nurture the potential in every child. Through our health and wellness programs, we improve the health and wellbeing of those who live in our communities. Through our scholarship program, we strengthen our community by helping those in need.
You know the Y for fitness, but did you know that the Y also offers a variety of programs that address chronic health issues?
Pedaling for Parkinson's
Fast-paced cycling is changing the lives of increasing numbers of Parkinson's patients who, before this, had no hope beyond medication and eventually surgery to slow the progression of their disease.
This new program helps improve the quality of life of Parkinson's disease patients and their caregivers; helps educate patients and their caregivers about the benefits of maintaining an active lifestyle after a Parkinson's diagnosis; and helps support research dedicated to the prevention and treatment of Parkinson's disease.
LIVESTRONG at the YMCA
LIVESTRONG at the YMCA is a 12-week physical activity and well-being program designed to help adult cancer survivors achieve their individual health goals. In a safe, supportive environment, survivors enjoy physical and social activities that focus on strengthening the whole person. Physical activities are tailored to match only what each survivor is able to accomplish.
Plus, survivors learn about wellness and stress reduction techniques, and how to continue healthful habits after the program has ended. Just as important, LIVESTRONG at the YMCA encourages a warm spirit of community. Survivors enjoy a safe, comfortable place to build companionship along with physical and emotional strength.
YMCA Diabetes Prevention Program
The YMCA's Diabetes Prevention Program helps adults take control of their health by adopting habits that reduce the chance of developing type-2 diabetes, and improve overall health and wellbeing.
(Continued on Next Page)
Prev Next
Vote on this Story by clicking on the Icon