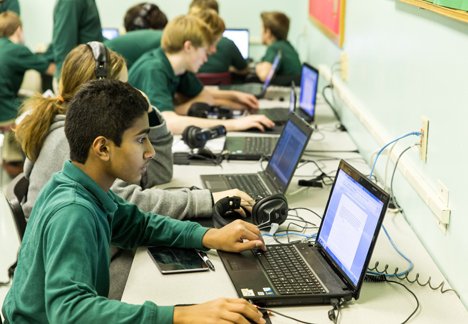 Does your 2-year-old pick up your smart phone, find their favorite game and start playing without asking for your help? Have you asked your middle schooler for help with the latest technology? Think back to when you started school and compare it to the academic world your child will or is currently experiencing. Oh, how times have changed!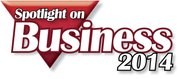 Mater Christi School realizes that even the youngest students are digital citizens. Each day, the students at Mater Christi use comprehensive technology to develop innovative ideas and solutions to meet the educational challenges of our time.
By bringing together a broad range of resources, Mater Christi School has provided students and faculty with Smartboards in all classrooms, laptops in the computer lab and Nexus 7 tablets. From centers in kindergarten to whole classrooms at the intermediate middle school level, technology plays a key role in how the students learn each day.
But, the investment in technology doesn't stop there. Mater Christi School has committed to a school wide STEM enriched curriculum. The STEM philosophy integrates science, technology, engineering and mathematics, as well as the arts. This allows students to gain greater understanding of how these disciplines interconnect by using co-operative learning and team-based problem solving skills.

Mater Christi is kicking off 2014 with the implementation of several STEM programs. Teachers are receiving training and the necessary materials to implement Ten80 programs for grades K-2 and Engineering is Elementary programs for grades 3-4. A Lego-Robotics program for grades K-8 has also been added to the list of enrichment programs offered after school. Mater Christi School uses these innovations as tools to increase student engagement and develop higher ordered thinking skills, creating an environment where students love the challenge and process of learning.
Choosing a school for your child is one of the most important decisions you will make as a parent. Mater Christi School provides what every parent should expect, and more, when choosing their child's school. With a faith-based and welcoming atmosphere, students are motivated and nurtured, helping to ensure growth, strength of character and self-confidence. They are also encouraged to develop their public speaking skills and a concern for the world around them, thus giving them avenues to share their many talents.
(Continued on Next Page)
Prev Next
Vote on this Story by clicking on the Icon