Math, science, history, foreign languages and English are subjects that will be found within every classroom in the Capital District. In addition to these core academic subjects, what is it that makes a Loudonville Christian School education a unique one? Administrators, faculty, staff and students thrive in an educational culture that integrates faith, service, academics, spiritual growth and accountability that challenges us to "Grow in wisdom and stature and in favor with God and man."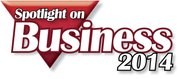 Fostering the Loudonville Christian School culture is accomplished in several ways. For example, the sixth grade class connects monthly with senior citizens from Atria Senior Living in Loudonville. This experience has mutual benefits for students and senior citizens alike. It has developed a respect for the generations that have gone before and has given our senior citizens an opportunity to share the past. Additionally, sixth graders pack boxes to be sent to men and women serving in our military.
On Ministry Days, you can find the LCS students busy at work serving those in our community. The elementary classes have "adopted" refugee families from Bhutan in order to help meet the needs of the families, as well as provide them with gifts at Christmas. Monthly, the fourth grade class makes peanut butter and jelly sandwiches for Victory Christian Church's inner city feeding program. Middle and high school students assist at the Ronald McDonald House, lend a hand at the Capital City Mission, serve at Franciscan Heights and volunteer as Salvation Army bell ringers. As LCS students experience the needs of the elderly, the homeless and the sick within their own communities, therein lies the potential to deepen their compassion; to give them a focus that is outside of themselves and to fulfill the Scriptural command to feed the hungry, clothe the poor and care for the orphans and widows. The administration and faculty at Loudonville Christian School are intent toward giving LCS students "eyes to see and ears to hear" the world around them.
(Continued on Next Page)
Prev Next
Vote on this Story by clicking on the Icon