When Mike Mashuta decided to open a fitness club in Delmar, he wanted to do it his way. In fact, a sign on his new building at 28 Hudson Ave. reads, "No bodybuilding and no powerlifting please."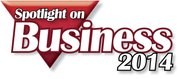 "We are catering to housewives, senior citizens and some children training for sports," Mashuta said.
With over 30 years of health club experience, Mashuta opened the state-of-the-art exercise club with families in mind and said he wants people to feel comfortable, clean and welcome while working out.
"We have a dress code and a courtesy alarm when someone disrupts someone else's workout," he said. "We also kindly and discretely talk to the person about the disruption and get it resolved."
Delmar Health and Fitness opened its doors about two weeks ago. The fitness center consists of 40 cardio machines with personal viewing screens including bikes, ellipticals, recumbents and treadmills.  Mashuta and his staff also provide personal and group training programs.
"The sessions can be done with three to four people at a time with either friends, relatives, neighbors or strangers," Mashuta said. "We will help them conquer their challenges."
Mashuta describes some of the training available at the club as an adjunct to physical therapy.
"We cover from early-on training for specific sports to elderly training for injury prevention and injury follow-up for rehabilitation," Mashuta said.
The space is large at 11,000 square feet with a bright, open and airy feel.
Mashuta said he believes they are off to a good start.
"We still have 15 more pieces of the very latest high-tech equipment coming in," Mashuta said. "We are 90 percent complete, and people are really enjoying it."
Mashuta has been in the area on and off since 1979 running a variety of health clubs, and felt there was a need in the Delmar area for a fitness club that focuses on families.
(Continued on Next Page)
Prev Next
Vote on this Story by clicking on the Icon