Did you know that more than one in six New Yorkers in our community is facing hunger every day? That more than 39,000 people in Albany County live at or below the poverty line? The number of people who go hungry is shocking to many of us. "How can that be," we say, "when food is readily available and, for the most part, inexpensive?"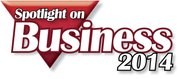 For people in difficult economic circumstances, there are many reasons for cupboards going bare. High heating costs in the winter, transportation costs, rent, medical expenses and unexpected bills are often cited as items that take priority over food for our neighbors struggling to get out of poverty. A job loss, benefit and wage cuts and hourly work reductions can push a family over the brink. Time and time again, we hear about people coming to Catholic Charities' programs for help when their other resources have run out.
Catholic Charities is committed to addressing the hunger problem for all people through programs like "Feeding Our Neighbors." This program kicks off in late January, when feeding programs (soup kitchens, food pantries) are approaching their lowest food levels.

Here in the Capital District, especially in urban areas, poverty levels exceed 25% and are even higher for families. Those who are hurt most by hunger are children and the elderly. Recent cuts in federal funding for food stamp programs means that even more people will be coming to Catholic Charities to help put food on the table.
Catholic Charities operates or participates in dozens of food pantries and programs across the Capital District. All people are served without regard to faith, lifestyle or race. Those who come to Catholic Charities find an open door and a helping hand, no strings attached – Catholic Charities has been helping the poor in our area for nearly 100 years.

(Continued on Next Page)
Prev Next
Vote on this Story by clicking on the Icon