It's all about being green for the Junk King.
Todd Porter, co-owner of the Junk King in Ravena, said the business, which he started in 2011, donates or recycles almost 60-80 percent of the materials hauled off of worksites.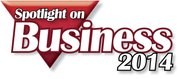 "We just did some accounting for 2013, and we recycled over 290,000 pounds of materials. We saved 290,000 pounds of material from going to the landfill. That doesn't include things we donated. That's a lot of stuff that didn't end up in a landfill," said Porter.
Items that can't be recycled or are still in good shape are donated to local and national charities. Junk King staffers sort out which items are recyclable, which can be donated and which are garbage. The highly trained eyes of Porter's employees are also useful for separating out valuable items and preventing them from being lost forever.
"We did a hoarder's house, and we found $5,000 in bonds. We started getting books to recycle and as we lifted up a book, a bond would fall out," said Porter. "She had been hiding her bonds in the books and forgot they were there for 20 years. We started shaking each book and gave her the stack of bonds we found," said Porter.
With quality customer service and honest business practices, it is no surprise Porter has had to expand his business even in what is traditionally the slow season. The Junk King is adding a new truck and three employees. When the business started in 2011, Porter said, he had one truck and one other employee.
One of the keys to the success of his business is customer service and the quality of the employees.
"My guys are highly trained in customer service. They're all clean-cut, professional, background-checked. I'm trying to bring white-collar professionalism into a blue-collar industry," said Porter.
(Continued on Next Page)
Prev Next
Vote on this Story by clicking on the Icon