Few lawyers bring the grounded perspective Jeffrey Zimring offers, but his early experience in the aviation industry gave him the opportunity to look at life from a lot of different angles.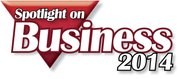 Zimring has been practicing law for a decade, but an undergraduate degree in aerospace engineering led him first to a career as a pilot and flight instructor for several years before he eventually followed in his father's footsteps and pursued a law degree.
"You don't have to be a rocket scientist to go to law school, but technically I was," Zimring jokes. "I have always been interested in it, and even as a pilot, I was interested in the regulations."
He decided to open his own practice eight years ago and is general practitioner with a focus on making sure people get the legal help they need during difficult situations.
"I focus on the outcome for the client, rather than what generates the biggest legal fee," he said. "My goal is to give people the help, even if they don't know the help they need."
Being able to make a difference in someone's life is what drew him to personal legal services.
"I like that I can step in and help somebody through a rough time. Maybe I can't fix all of their problems, but I can come in and help them through it," he said. "Nobody likes going to a lawyer, but it is my hope that I can help people and make a difference."
He personally handles every matter and does not hand it off to a paralegal. At some law firms, a person filling for bankruptcy might not even meet with their attorney until the end.
Anyone in serious financial trouble can use the bankruptcy code to make his or her life better to some degree, he said. However, sometimes bankruptcy is not the best solution, and, if that's the case, he will advise other ways for his clients to get the help they need.
(Continued on Next Page)
Prev Next
Vote on this Story by clicking on the Icon