The accounting firm of Fred Zeitler, CPA, a long-time Greenville institution, has expanded to form the partnership of Zeitler & Zeitler, CPA's. The new Glenmont office, located at 448 Route 9W in the Whiting Insurance Agency building, opened this past fall and provides income tax preparation, payroll, accounting and consulting services.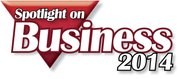 Fred Zeitler has been a certified public accountant for over 40 years and has been practicing in the former Bryant's Country Square shopping center in Greenville for the past 25 years. He is a graduate of SUNY Albany with a B.S. and an M.B.A. in accounting. He has taught economics and accounting at SUNY New Paltz as an assistant professor for 12 years and previously as an instructor at Siena College. His earlier accounting experience was with Price Waterhouse & Co. (now Price Waterhouse Coopers) in New York City. He also is a member of the Board of Directors of Eastern Mutual Insurance Company, a Union Mutual of Vermont Company, and chairs the audit committee.
Christopher Zeitler is a 2008 graduate of Ithaca College with a B.S. in accounting and a 2010 graduate of Northeastern University in Boston with a masters in accounting. While in graduate school, he worked full time for Liberty Asset Management, Inc., a unit of Liberty Mutual Insurance Company, where he compiled financial statements and researched various tax issues.
Both the Zeitler partners are exercise enthusiasts and participate regularly in various running events including the Sunny Hill Resort Viking Challenge, in which Christopher crossed the finish line first. Christopher also completed this past year's Boston Marathon. Both father and son ran in the 2013 Troy Turkey Trot, in which Fred took first place in the 5-kilometer race in his age group.
The firm will continue to provide income tax, payroll and accounting services that have been the focus of the practice for the past 25 years in Greenville and looks forward to offering the same high level of service to their new clients in Glenmont.

"We are committed to providing a complete range of professional tax, accounting and business consulting services at affordable fees, and we pledge to create an environment that will cause every one of our clients to view us as a trusted and attentive personal and business financial advisor. You will always have direct access to me or my partner, Christopher Zeitler, CPA," noted Fred Zeitler.
Zeitler & Zeitler, CPA's may be reached at www.ZeitlerCPA.com or in Glenmont at 518-461-1637.
Vote on this Story by clicking on the Icon