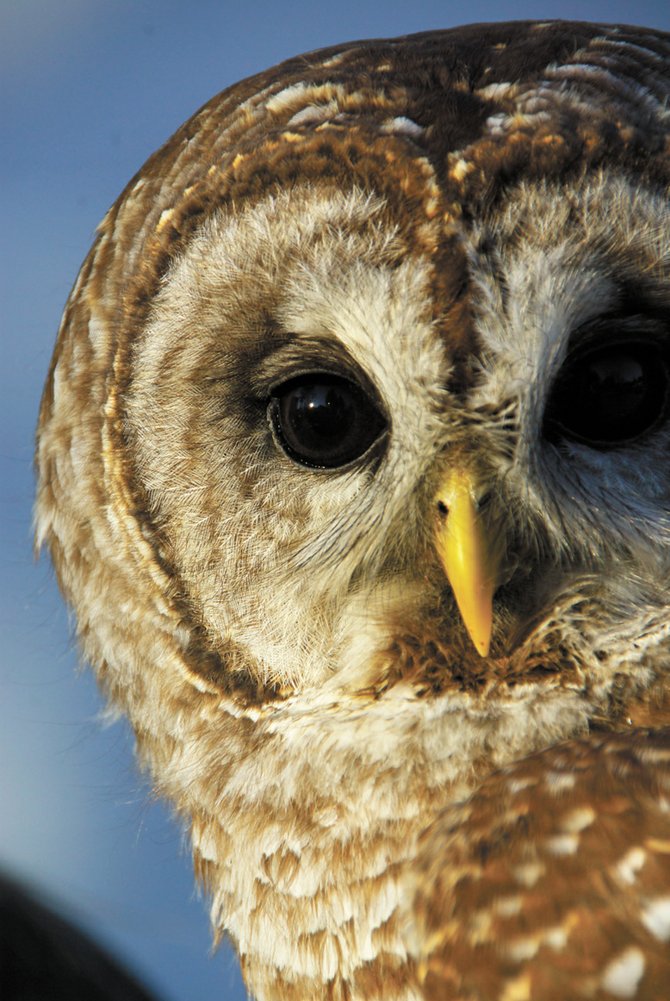 Margolis said the shows will be about 20 minutes long.
"They will not get to touch the birds. It's very unusual that they have you touching birds, but you can touch the feathers and look at nests and other things at the exhibit," Margolis said.
Last year the visitor's center presented "I Love Birds."
"This year is a different focus," Margolis said. "The snowy owls will be here, and that is a main draw."
The snowy owl has recently been spotted hanging around the Albany International Airport where birders anxiously await the chance to see one of these northern creatures and log the sighting into ebird.com, an online database of bird observations. Read about the local birding community's reaction to the snowy owl sightings on Page 1.
Of course, the birds seen at the exhibit can't be logged into the database, but the Capital Region Audubon Society will be there to show people how to spot birds and keep a tally of those seen.
"They will have binoculars and teach people how to look and count," Margolis said. "Kids can practice and go around our building looking for hidden birds, which will actually be stuffed birds."
Margolis said the practice is part of being a citizen scientist and can help kids prepare for a real urban bird tally and the Great Backyard Bird Count, which takes place Feb. 14 through 17, where bird watchers of all ages throughout the country will count birds to create a real-time snapshot of where birds are living.
"We have pictures of the most common species that they would see, and they will get to take them home," Margolis said.
Margolis said she encourages people to go out and look and become part of science.
"It's cool to count birds and look at birds," she said. "Scientists can't be in all places. If we spot the Snow Owl and let people know, it let's us know what is out there in nature."
Vote on this Story by clicking on the Icon