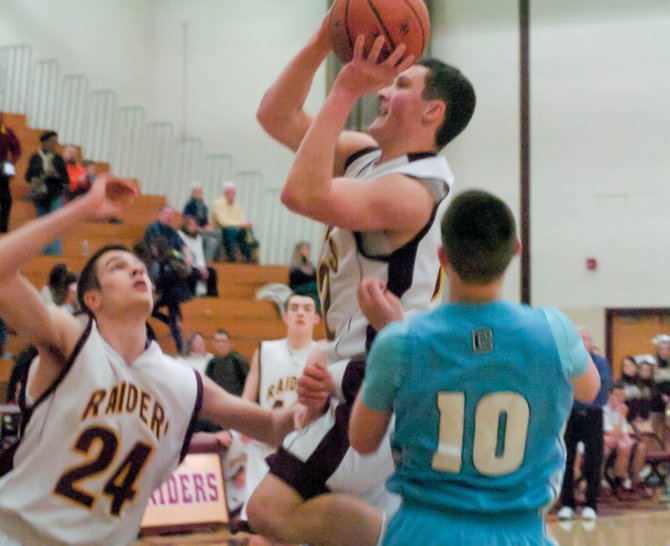 COLONIE — Columbia overcame a slow start to defeat Colonie 83-77 in Friday's Suburban Council South Division boys basketball game.
Reader poll
Jahlil Nails (Columbia) 47%
Connor Morelli (Bethlehem) 17%
Austin Nydegger (Burnt Hills) 1%
Andrew Platek (Guilderland) 34%
Nolan Smith (Colonie) 0%
Wildcard -- Noah Arciero (Saratoga) 0%
14998 total votes.
Colonie (3-8 league, 4-9 overall) scored nine of the first 11 points of the game, but Columbia (9-3, 9-5) battled back and took over with a 30-point third quarter.
Elijah Lott had 29 points, and Jahlil Nails contributed 24 points for the Blue Devils, who had a 63-59 lead entering the fourth quarter. Nolan Smith paced the Garnet Raiders with 24 points.
Vote on this Story by clicking on the Icon