VOORHEESVILLE — Three years after Jerry Clark's grandmother began lobbying lawmakers to protect other families from the tragedy her family faced, state legislators approved a revised version of her bill.
Mary Clark, Jerry's grandmother, is waiting for Gov. Andrew Cuomo to enact the legislation, which would require schools to notify parents of their right to refer their child for a special education evaluation. This was the third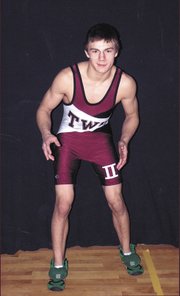 legislative session the law was introduced.
"Under the law, schools are mandated to seek out and identify students with emotional difficulties," Clark said. "Schools have our students six to eight hours a day; they're there to see the signs."
Jerry Clark was 17 years old when he committed suicide by hanging himself on April 27, 2010, shortly after Voorheesville High School administrators suspended him for six weeks. He was on prescribed antidepressants and mood stabilizers at the time. There is also a history of mental illness in the family, according to Mary Clark.
Jerry fell asleep several times in class, broke the school's dress code and acted out in other ways before being suspended. Mary Clark claims simply disciplining children suffering from mental illness will not stop their misbehavior, which has deeper roots.
Clark believes Jerry was pushed over the edge after being kicked off the school's wrestling team, which he excelled in and enjoyed.
Clark said she and other family members families were not aware they could refer Jerry to be evaluated by the district's Committee on Special Education before he was suspended.
"There is a great disconnect between the schools and the parents," Clark said. "The schools know that they have this duty, but the parents don't get the information."
Voorheesville Superintendent of Schools Teresa Thayer Snyder has said the Clarks were made aware of the committee.
Snyder said every student is held to the same standards.
(Continued on Next Page)
Prev Next
Vote on this Story by clicking on the Icon