CAPITAL DISTRICT — People come into money in various ways, from happy winnings to uncomfortable settlements. Regardless, whether your windfall comes from a legal settlement, insurance claim, inheritance or lottery prize, the burden of an unexpected lump sum of cash will likely be heavier than you realize. The reason: most people treat windfalls different than earned money, and the resulting outcome too often is a loss of wealth, strained relationships and increased financial and mental stress.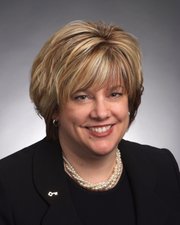 The issue most people face when they come into money is they don't know what do with it. Unlike the income we earn, we don't have a plan for windfalls. It's not part of our budget, so it's easy to think of it outside the scope of our day-to-day expenses and long-term financial goals. This is the mistake. When newfound money is not part of our plan, it's easy to spend. It's also easy to overestimate its true value.
Press pause on the payout . . . and plan
The best "first" thing you can do with a financial windfall is nothing. Exercise financial discipline. Put the money into a savings account or money market fund until you develop a plan for what you want to do with it. This will allow you easy access to the funds if needed. Another option is to set up a short-term CD.
The next thing you should do is assemble a financial team who can help you minimize tax liability and coordinate the construction of an investment portfolio that integrates with your short- and long-term financial goals. This team should consist of a certified financial planner, certified public accountant, estate planning attorney and an insurance professional. Their primary role is to help you make informed financial decisions. It is important that you take the time to interview your team and be comfortable they are a fit. Remember, they will be working for you.
(Continued on Next Page)
Prev Next
Vote on this Story by clicking on the Icon