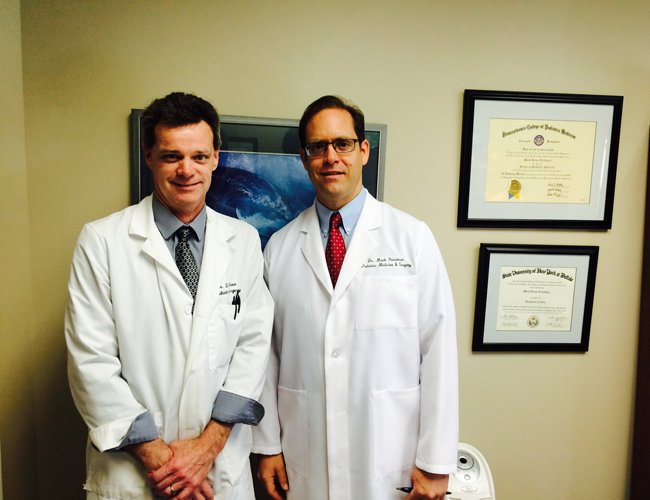 In more resistant cases, we offer Extracorporeal Shockwave Therapy, a new and highly effective treatment. This safe, in-office procedure is non-invasive, providing relief of heel and arch pain without needles or stitches. For the most stubborn cases, outpatient surgical procedures are effective. The recovery period is relatively short, and it can permanently relieve the source of pressure on the heel.
Remember that pain is neither normal, nor something you should continue to battle. Through proper podiatric care, foot pain can be treated with excellent results, allowing patients to resume their normal routine and enjoy an active lifestyle.
Dr. Mark Friedman is an Albany podiatrist with a practice located at 6 Executive Park Drive. With the recent addition of Dr. Doug Mason, Albany Podiatry now offers extended hours – including evening appointments. Drs. Friedman and Mason specialize in comprehensive podiatric care, including diabetic foot care, foot surgery, sports medicine, and custom orthotics. For more information, visit www.albanypodiatry.com or call Albany Podiatry at 482-4321.
Vote on this Story by clicking on the Icon