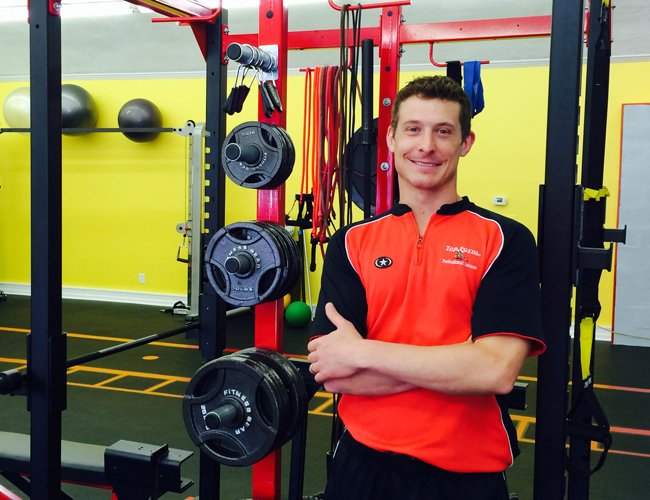 Sports performance training is no longer just for professional athletes.
Evan Kraker from Top Form of Delmar says anyone can benefit from a structured program specifically designed to a person's fitness levels and health goals. Anyone from athletic teens to seniors with specific ailments can have a program designed just for them.
"We aren't your average gym or personal trainer," says Kraker. "You don't come here just to work out or condition your body, but to improve your overall performance, no matter what your goal may be."
Kraker has 12 years experience as a fitness professional, working in fitness centers in the Boston-area and through the Capital District. Last year, he decided to go out on his own and open a business himself. He soon affiliated himself with Top Form, which has two other locations, and opened the Delmar location in May.
"I had always enjoyed working specifically with athletes and wanted to be able to focus more on that aspect of my career," said Kraker. "I also wanted to bring that style of training to more people. We specialize in health and fitness goals from the young to mature."
Before opening, the Delmar location at 333 Delaware Avenue had to undergo a complete renovation.
Kraker said he did nearly all the work himself, painting the entire space and installing the equipment. He also created a second locker room in the space so there are separate areas for male and female clients to change and relax.
"I wanted my space to have a bit of a spa feel," Kraker says.
The athletic trainer says he chose to open his Top Form location in Delmar because he liked the overall feel of the town and its sense of community.
"Everyone's just been so welcoming and supporting, especially for a small business just getting its feet," said Kraker.
(Continued on Next Page)
Prev Next
Vote on this Story by clicking on the Icon