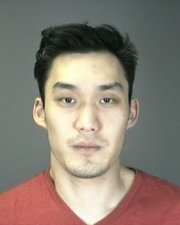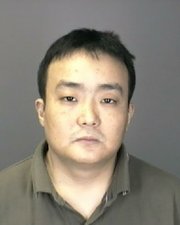 COLONIE — The Colonie Police Department was contacted by a victim on Wednesday, May 28 who had answered a Craigslist posting offering 1 oz. American Gold Eagle Coins for sale. The victim allegedly met the defendant (Hong) and did agree to purchase 12 coins for $14,000.00, after being told by a local jeweler that had tested the coins for gold. Following the transaction, the victim had the coins re-checked and learned that the coins were counterfeit.
The coins had enough of a gold coating to pass a cursory test, but were in fact not solid gold. The real coins are valued at the current market price for an ounce of gold and the price paid by the victim would have been less than the current market price.
During the investigation, it was discovered that the Craigslist posting was again active and a Colonie Police investigator made contact with the suspect and agreed to purchase 10 coins for $12,000.00 on Thursday, June 5, in the parking lot of Hoffman's Playland at 608 Loudon Road.
At approximately 1:30 pm the original suspect (Hong) and an additional suspect (Pyon) arrived and met with the undercover investigator. After seeing the counterfeit coins and agreeing to the sale, the suspects were arrested without incident.
An additional 16 counterfeit coins, 6 vials of Ketamine, counterfeit New Jersey Driver's Licenses and a scale and micrometer used in the sale of coins were located in the defendant's vehicle. The defendant's indicated that they were involved in approximately 10 similar sales of the counterfeit coins in New York and surrounding states and that the coins were obtained over the internet from China.
Both face the following felony charges for the Thursday, June 5 incidents: criminal possession of a forged instrument in the first and second-degree, attempted grand larceny in the third degree and criminal possession of a controlled substance in the fifth degree.

Hong faces these additional charges for the May 28 incident of Grand Larceny
Both defendants are currently in the Albany County Correctional Facility and their case has been forwarded to the Albany County District Attorney for their future court appearances.
The United States Secret Service was contacted following the initial complaint and did assist in this investigation. Anyone that believes they were a victim of these defendants is urged to contact their local Police Department and/or Colonie Police Department at 783-2744.
Vote on this Story by clicking on the Icon