CAPITAL DISTRICT — Several years ago, my friend and colleague at KeyBank, Ruth Mahoney, was presented with the Trailblazer Award from the Women's Fund. The award recognized Ruth for making a difference in the lives of women across the Capital Region, and as I listened to her acceptance remarks, two things stood out to me: her genuine appreciation for all the women who supported her throughout her career and the importance of making connections.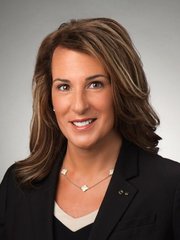 As women in business, most of us have had the good fortune of working with a strong mentor. Many of us have also served as mentors ourselves, sharing what others have shared with us and what we have learned with others. In the process, we all become better—better professionals and better people.
Networking and educational events that are developed to address the unique needs of women serve a similar function. In fact, in today's wired world, events like Key's upcoming "Healthy, Wealthy and Wise" conference are becoming more important than ever. They offer new ways for us to make connections, build skills and learn at a time when one-on-one opportunities to exchange ideas and experiences are harder to come by. You just need to make sure you're spending your time at the right events and optimizing your time.
Choose the right events
There is no shortage of events vying for your attention. Unfortunately, time is a premium. You can't do everything, and if you spend too much time doing the wrong thing it will have a negative impact on both your personal and professional life.
Asking yourself the following three questions can help you prioritize how and where you should spend your time:
Why am I attending? Do you want to learn new skills? Meet new people? Promote your service or product? Whether you're spending 30 minutes at a coffee meet-and-greet or a day at a conference, you need to have a clear expectation of what a positive outcome will be. Is it a qualified lead? Finding a resource? Making a contribution?
Who will be there? Effective events are targeted to meet the needs of a very specific audience. Review the event agenda and talk to event promoters to see who they are marketing the event to and what the audience demographics will be. Events with a proven track record are generally a safer investment of your time. Talk to other people who have attended the event to see if it was well organized, delivered on its focus and was worth attending.
What is the event about? The Healthy, Wealthy and Wise conference I am helping to organize is about helping women look and feel their best by making smart investments—in their financial future, personal safety, appearance and overall health. It would be a mistake for an attendee to assume that just because the event is offered by a financial services company that the focus will be strictly financial. So before investing your time and money into an event, learn everything you can about it and analyze how well it aligns with your goals.
(Continued on Next Page)
Prev Next
Vote on this Story by clicking on the Icon