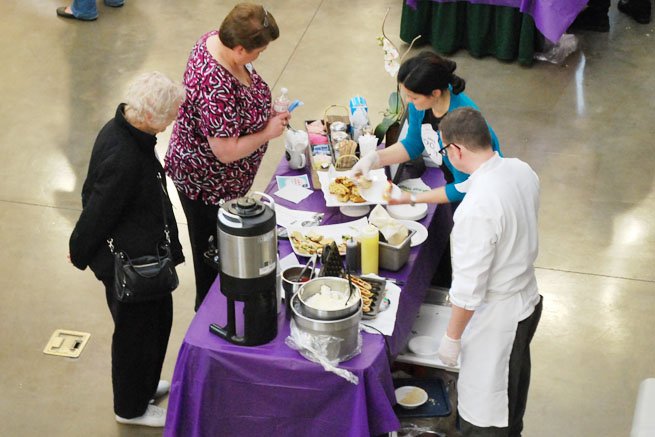 "We now have wine and beer, and people like that. There is also a cash bar," Mottola said. "The space is fantastic. It's a big open area."
Since its inception in 1996, the foundation has awarded more than $313,000 in grants for programs, projects, technology and classroom equipment for Ballston Spa students in grades K-12.
"What we fund is the icing on the cake ... the stuff that would not be covered under a district budget. It really rewards thinking out of the box," Mottola said.
In the past, the foundation has funded everything from a 3D printer at the high school for use in technology classes to a set of chessboards for a third-grade classroom teacher who wanted to teach strategy building.
"She went to a seminar and came back with a great idea for the classroom," Mottola said. "We can't fill too much of the gap, but with cuts, teachers are struggling just to make ends meet with general stuff, so we are able to help afford them the opportunity for projects they wouldn't be able to get."
The organization has also been instrumental in funding the district's robotics team.
Mottola said the foundation is always looking for ways to raise money, but the community events tend to bring in the biggest support, especially the tasting event.
In the past, the group has organized golf tournaments and 5K runs.
"We found that when we were doing a 5K run, it started great but found it was kind of tailing off in terms of getting participants," Mottola said. "The 'Taste' is the one that gives the best return."
More than 14 restaurants will be participating in this year's event, including 50 South, Ripe Tomato, Sunset Cafe, LaBella's, Front Street Deli, Augie's, Crystal Rock, Bear's Cafe, Village Sweet Shoppe and Pellegrino Imports.
Vote on this Story by clicking on the Icon