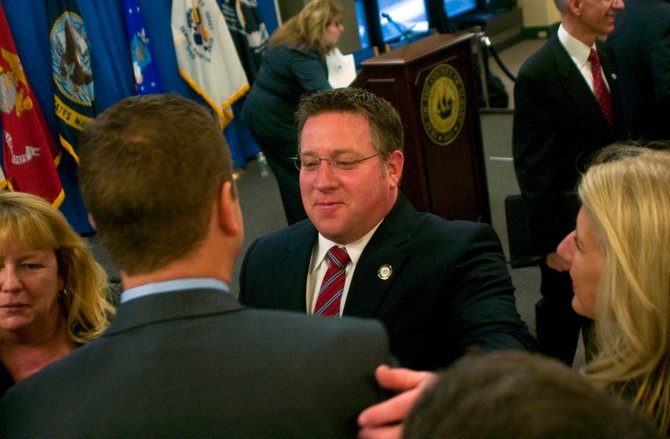 ALBANY — Albany County Executive Dan McCoy is proud of his administration's accomplishments and believes the county is on a pathway to prosperity.
McCoy delivered his State of the County address Monday, March 10, with several county legislators and leaders, local officials and community leaders, listing a recap of accomplishments while laying out his agenda for this year. McCoy focused on making the county financially sound, spurring economic development, increasing private and public partnerships, enhancing programs serving the most vulnerable residents and pushing for the county to be the "greenest county in the state."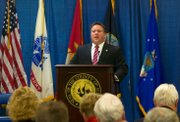 "I'm here in part to report on the progress we've made and on the successes we've achieved," McCoy said. "I'm also here tonight to call for action on some very important ideas and initiatives and to ask for your support in moving them forward."
McCoy touted the county budget this year under the tax cap, but pointed to unfunded mandates as being a continued burden. He said reducing the county's annual short-term borrowing by more than $4 million, from around $15 million, during his first two year's has placed the county on more solid financial ground.
"My biggest challenge is to do more with less and lower taxes in the county," he said after his address. "We have to continue to look outside the box, and we need to strive to make county government more like a business … to give relief to taxpayers I represent."
He acknowledged during his speech that those cuts have placed more strain on county employees.
"There is no question that the cuts we have made have required us to call on our employees to do more with less, and they have responded," he said. "The strength of any government lies in its workforce, and we are very fortunate to have a dedicated, hardworking group of men and women."
(Continued on Next Page)
Prev Next
Vote on this Story by clicking on the Icon